Company Policy Statement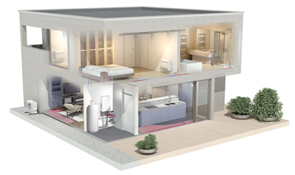 Our policy is to offer our clients the best service at a competitive rate. We will not supply any potential client if we feel we cannot achieve a suitable level of comfort cooling with our equipment.
We are confident that our Season Deal hire package cannot be matched for price, service and quality of product. Should there be any areas that you require further information, we will be only too pleased to answer your queries.

Andy Poscotis
Managing Director
For all of our products payment is due on receipt of invoice. We kindly ask that cheques be made payable to 'air2London'.
Air2London background and parent Company
Air2London is primarily a supplier and installer of portable air conditioning units. This is the 'budget' side of air conditioning.
These units are quickly and easily installed, thus reducing labour charges. Our units can be installed within a few hours and all units run off a 13amp plug.
If you require fixed air conditioning, our engineers are more than happy to survey, design and install a system to your exact requirements.
Philosophy
Budget air conditionings' philosophy is to offer a cost effective solution to your cooling and heating requirements. Our policy is to offer our clients the best service at a competitive rate.
Site specific
Your site is professionally surveyed and the system designed for your specific requirements. This way you can be sure you are getting the best possible solution for your cooling and heating needs.
Quality Assurance
We will not install an undersized unit to cut costs. The unit we install will be of sufficient size to heat or cool your room.
We only use units that we know to be of a high standard. This eliminates the need for costly call-backs. Cheap air conditioning units are false economy.
Professionalism
Our highly qualified team of installers will fit your system. Workmanship will be of the highest standard; your site will be left clean and tidy and with minimum disruption to your workforce.
Health and safety
The promotion of health and safety measures is regarded as a mutual objective of all our engineers. It is our company policy to do all that is reasonably practical to prevent personal injury and damage to property whilst protecting everyone from foreseen work hazards. Our company health and safety policy is available on request.
Environmental Policy
Air2London environmental policy is to ensure that Goods and Services are supplied in such a manner to assure protection of the environment and the Health & Safety of our Employees, Customers and the Public.
Air2London is committed to compliance, prevention of pollution, and continual improvement of environmental programs by addressing the objectives of the Environmental Management System.
Guarantee
Equipment is supplied under manufacturers guarantee. New goods and services supplied by us shall be guaranteed for parts and labour for a period of 1 calendar year.
All equipment warranties will be subject to proof of appropriate maintenance being carried out according to manufacturers instructions and recommendations.
Value added Tax
This quotation excludes VAT at the standard rate applicable on the quotation date or subsequent completion and invoicing of the works.
Terms
Payent is due on completion of the works unless credit terms are agreed prior to commencement of any contract as a result of this quotation. A copy of our standard terms and conditions is available on request.
Maintenance
It may be necessary for a maintenance schedule to be followed and routine maintenance carried out in order to ensure validity of manufacturers warranty. We shall be more than happy to provide a quotation for on going maintenance of the products we supply.
Exclusions unless previously mentioned
"Planning, local authority and Landlords permissions if required. " Builder's works, redecoration and any site preparation. " Humidity control. " Main electrical supply. " Craneage if required. " Access equipment for work locations above 3m. " Anything not previously mentioned in this quotation.
Assumptions
" Adequate available electrical supply. " Work to be carried out during normal office hours without stoppages. " Stability of site. " Availability of suitable drain for condensate removal.
Validity
This quotation is valid for two months from the quotation date.