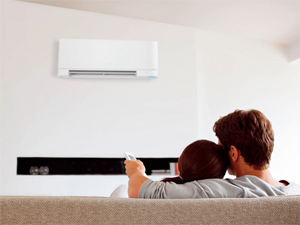 You always get a good deal at Air2London but sometimes we feel we can offer you our air-conditioning at an exceptional rate, aiming to be cheaper than Britain's leading DIY and airconditioning retailers.
We constantly have a wide choice of units on offer at highly discounted prices which includes free delivery on all offer items!
Current Offers Valid From 30th March 2023
Delonghi S1000 (ex-hire unit) - £260.86 (£300.00 inc. VAT)
8000 Btu 2.4 kW perfect for DIY installation.
Delonghi Pac 70 - £434.78 (£500.00 inc. VAT)
2900w / 9900 btu, excellence in mobile air conditioning.
Fujitsu 5kw Wall Mounted Inverter Heat Pump Air Conditioning - fully, installed for £1,500.00 + VAT

Please contact us today and find out how we can help you find the appropriate air conditioning installation for your needs.